Let Us Design Your Website!
Someone is looking for you on the web right now!  Make sure they can find you!  I mean, it's an investment right? And when you are ready to invest in a website….make sure that you are giving the people who visit your site the image they are expecting from you.   You will want to get as much from your website as possible.  CS Technologies Plus will make sure people can get to you from all of their various forms of technology like their phone or tablet.   We help you spend wisely and yet deploy effective, state of the art websites created by experienced web authors.  We are here to make your vision of the web a reality for less than the cost of a newspaper or a radio advertisement!  Check out our Web Design Special below!!
Take a peek at some of our recent work!
If you already have a website…
we can do the maintenance for you!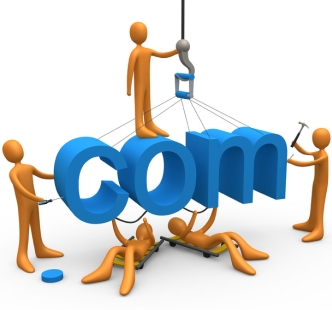 Our designers can take the hassle out of updating your web pages on a regular basis.  Don't let your pages get stale!  You collect the updated information and tell us what you would like to have done…
we do all the work, saving you time!
CS Technology Plus Web Hosting

provides you with an affordable "home" on the world wide web. You choose whether you take care of all the technical details or we do.
Pick a plan that works for you!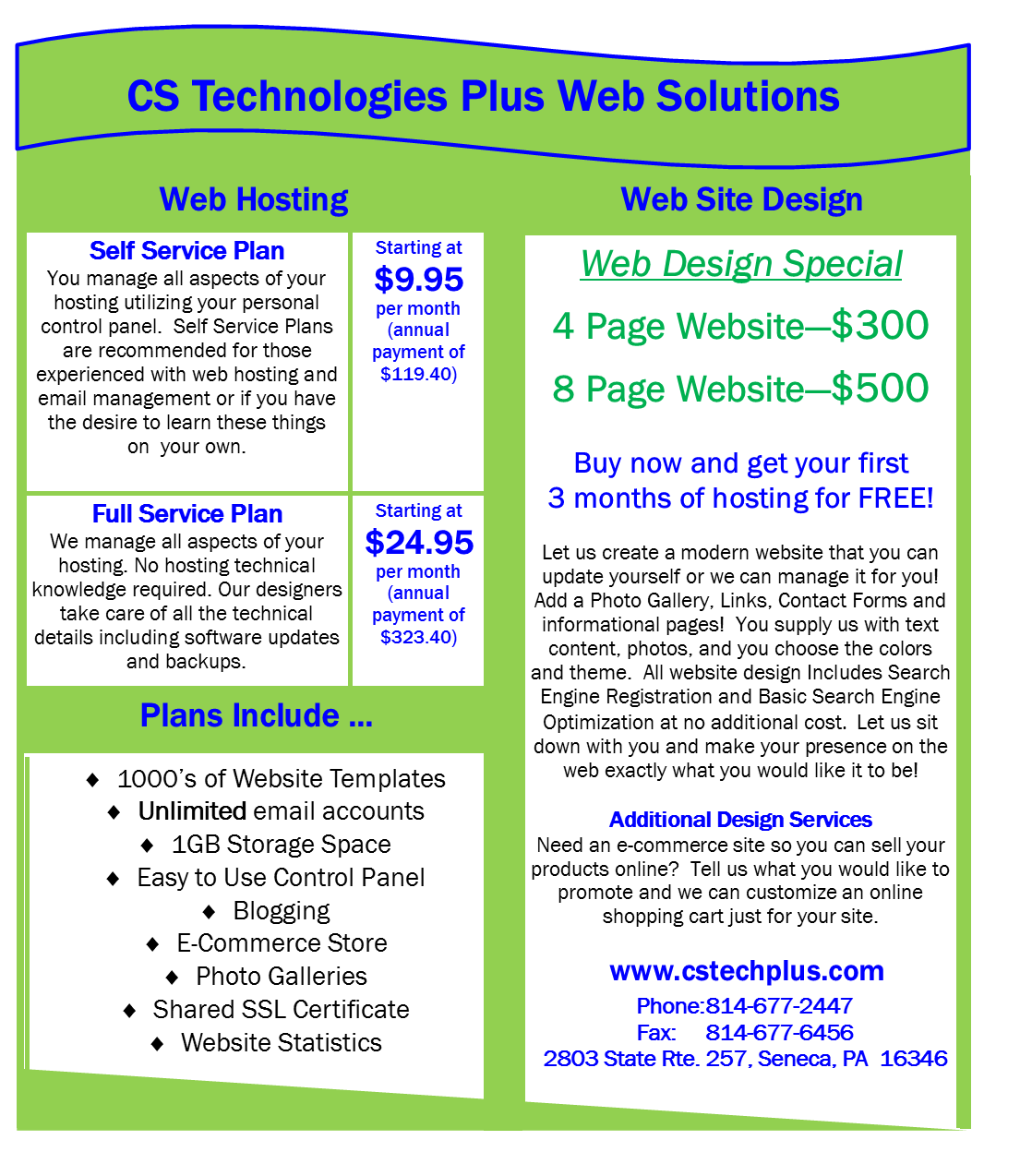 If you are interested in learning more about CS Technologies Plus web design services contact our web designer at
(814) 677-2447 or sales@cstechplus.com