Life Safety Solutions by CS Technologies Plus
Guardian Alert 911
Enjoy the freedom of independent living – trusted by seniors across North America!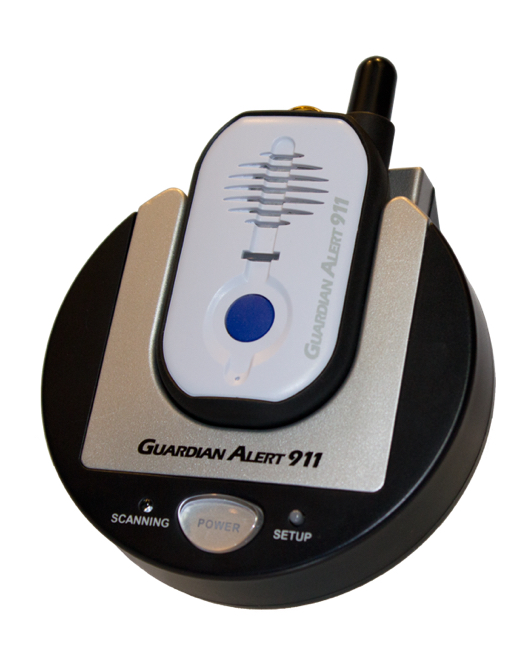 The Guardian Alert is the world's first personal emergency response system (PERS) that contains two-way voice communication in the pendant. By pressing a single button, the Guardian Alert automatically dials local emergency 911 dispatch. The user will be able to communicate directly to the emergency operator through the pendant.
There are no monthly fees associated with the Guardian Alert. Once the unit is plugged into a power outlet and an active landline it is ready to use. The medical pendant operates off of a battery for up to one year of stand-by time. The medical pendant has extended range allowing coverage in the home and into the surrounding yard.
FreedomAlert
Enjoy the freedom to live independently – and with no monthly fees!
FreedomAlert is the world's first programmable two-way voice pendant communicator with no monthly fees. Personal security has never been so small or affordable. The FreedomAlert can be programmed to call family, friends, or neighbors, at anytime from anywhere in the home and into the surrounding yard. If the programmed contacts are unreachable – the system can default to call an emergency 911 operator.
The FreedomAlert has the ability to be programmed with up to four (4) contacts to call anytime. The system can be customized with the three position switch on the back of the base unit to select one of three modes. A power outlet and an active landline are all that is needed for the unit to operate. The medical pendant is powered by a lithium-ion battery that lasts up to 6 months on a single charge.
With our 911 Forwarding feature, a friend or family member can simply dial 911 from their phone while still on the line. The unit will then automatically hang up and dial emergency services.